2019 OSCAR NOMINATED SHORT FILMS FESTIVAL
Thursday-Saturday, February 21-23, 2019
Location: Mill Hill Playhouse, Trenton, NJ
Ticket information will be posted soon.
Thurs., Feb. 21 • Fri., Feb. 22
Documentary Shorts: All films in this popular category will be shown both evenings.
Sat., Feb. 23
Animated & Live Action Shorts: Both categories of films will be shown alternately all day Saturday. A double feature and reception during intermission will take place in the evening.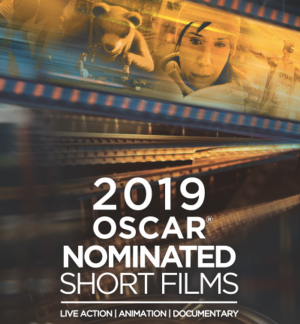 The Academy of Motion Pictures Arts & Sciences will announce its Oscar awards nominees Jan. 22. In the meantime, check out the 2019 Oscar shortlist contenders.
This is your annual chance to predict the winners (and have the edge in your Oscar pool)! A perennial hit with audiences around the world, don't miss this year's selection of shorts at Trenton Film Society's Oscar Nominated Shorts Festival.