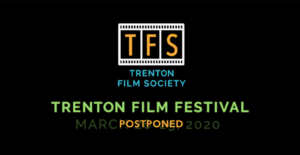 POSTPONED:
2020 Trenton Film Festival
UPDATE March 11, 2020:
We are postponing the 2020 Trenton Film Festival out of concern for our patrons' safety, due to the coronavirus/COVID-19 pandemic.
We are looking into alternative weekends later in 2020 to host our festival. We will keep you apprised as soon as we have set the dates.
---
For a list of films in competition, visit Trenton Film Festival page.