Rocky Horror Picture Show
8 p.m. Sat., Oct. 27, 2018
Mill Hill Playhouse
Buy tickets  at Brown Paper Tickets or at the door
$10 General
FREE with Student ID at door
Let's do the Time Warp again at our second annual singalong Rocky Horror Picture Show screening. It will be kicked off by a parade for all costumed participants to show off their Rocky Horror/Halloween finest, with prizes for the best costumes.
2019 Oscar Shorts Festival
Thurs., Feb. 24, 2019
Fri., Feb. 25, 2019
Documentary Shorts: All films in this popular category will be shown both evenings.
Sat., Feb. 26, 2019
Animated & Live Action Shorts: Both categories of films will be shown alternately all day. A double feature and reception during intermission will take place Saturday evening.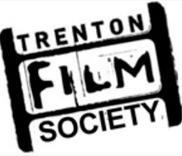 2019 Trenton Film Festival
Entries are still being accepted on Film Freeway through Nov. 1, 2018.
Save the dates!
Thurs., March 28, 2019
Fri., March 29, 2019
Sat., March 30, 2019
Sun., March 31, 2019
Trenton Film Festival screens new, cutting-edge film of various genres from around the world. We present post-screening Q&A's, receptions and a panel discussion that offer audiences the opportunity to interact with filmmakers who are at various stages in their career.