2020 Trenton Film Festival
CALL FOR ENTRIES
The call for entries is now open for the Trenton Film Festival, which returns for its 12th year on March 26-29, 2020. The festival screens films by creators in various stages of their careers, hailing from nearby communities and from around the world. To be considered, films must have been completed after 1/1/2018.
The festival will include post-screening Q&A's, receptions and a panel discussion that offer filmmakers a chance to share their love of film with each other and their audience members.
For deadlines and categories, and to enter, visit ☛ filmfreeway.com/TrentonFilmFestival
COMING SOON
2020 Oscar Shorts Film Festival
Thursday-Saturday, Feb. 6-8, 2020
Location: Mill Hill Playhouse, Trenton
2020 Trenton Film Festival
Thursday-Sunday, March 26-29, 2020
Location: Mill Hill Playhouse, Trenton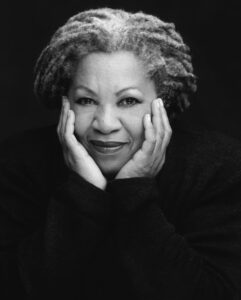 SPECIAL SCREENING
Toni Morrison:
The Pieces I Am (2019)
1:30 p.m., Sunday, Nov. 3, 2019
Location: Mill Hill Playhouse
PG-13
2 hours plus a post-screening discussion moderated by Kinohi Nishikawa, Princeton University Professor of English and African American Studies
Tickets: $5 general admission; free for students with ID

Join us for a one-time-only screening of this artful meditation on the powerful themes Toni Morrison has confronted throughout her literary career. The Nobel prize-winning author leads an assembly of her peers, critics and colleagues on an exploration of race, history, America and the human condition. When she saw the finished film, she told filmmaker Timothy Greenfield-Sanders: "I like her." We suspect you will too.
---
Read an Indiewire interview with filmmaker Timothy Greenfield-Sanders. ☛