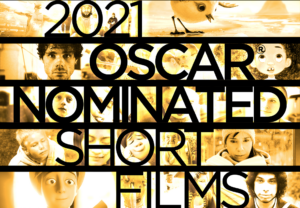 PAST EVENT
2021 Oscar Shorts Festival
The Trenton Film Society is offering movie buffs the chance to see the Oscar-nominated short films of 2021. Enjoy some of the best films of the year while supporting TFS.
Scroll down for descriptions of each film.
---
CLICK HERE TO PURCHASE TICKETS
Virtual screenings available: Friday, April 2 - Friday, April 30, 2021
$12 ticket per household for each category (Documentary, Live Action, OR Animation)
$30 ticket per household for all three categories (Documentary, Live Action, AND Animation)
50% of sales go to Trenton Film Society
---
After you purchase your ticket, you'll have 30 days to start watching.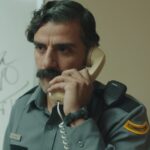 Once you begin, you'll have 72 hours to finish watching.
If you buy the package featuring all three categories, you have 72 hours to watch EACH category after you begin each of them. You will not need to watch all three categories within 72 hours of starting the first one.
---
FILM PLAYBACK SUPPORT
If you have technical issues or questions regarding film playback, please visit: https://watch.eventive.org/help where they answer FAQs and offer online chat support.
Documentary Shorts
136 minutes
From 114 total qualifying films, these five received nominations in the Documentary Short Subject category.
COLETTE – director Anthony Giacchino (France/Germany/USA, 25 min) • Resistance took courage in Nazi-occupied France. 75 years later, facing one's ghosts may take even more.
A CONCERTO IS A CONVERSATION – directors Ben Proudfoot and Kris Bowers (USA, 13 min) • A virtuoso jazz pianist and film composer tracks his family's lineage through his 91-year-old grandfather from Jim Crow Florida to the Walt Disney Concert Hall. A New York Times Op-Doc.
DO NOT SPLIT – director Anders Hammer (USA/Norway, 35 min) • The story of the 2019 Hong Kong protests, told through a series of demonstrations by local protesters that escalated into conflict when highly armed police appeared on the scene.
HUNGER WARD – director Skye Fitzgerald (USA, 40 min) • Filmed from inside two of the most active therapeutic feeding centers in Yemen, HUNGER WARD documents two female health care workers fighting to thwart the spread of starvation against the backdrop of a humanitarian crisis caused by a forgotten war.
A LOVE SONG FOR LATASHA – director Sophia Nahli Allison (USA, 19 min) • A dreamlike portrait of Latasha Harlins, a vibrant 15-year-old girl whose shooting death sparked the 1992 L.A. Riots.
Animated Shorts
99 minutes
From 96 total qualifying films, these five received nominations in the Animated Short Film category.
BURROW – directors Madeline Sharafian (USA, 6 min) • A young rabbit embarks on a journey to dig the burrow of her dreams, despite not having a clue what she's doing. Rather than reveal to her neighbors her imperfections, she digs herself deeper and deeper into trouble.
GENIUS LOCI – directors Adrien Mérigeau (France, 16 min) • One night, Reine, a young loner, sees among the urban chaos a moving oneness that seems alive, like some sort of guide.
IF ANYTHING HAPPENS I LOVE YOU – directors Will McCormack and Michael Govier (USA, 13 min) • An elegy on grief, as parents struggle with the loss of their daughter after a school shooting.
OPERA – director Erick Oh (USA, 9 min) • "Those who cannot remember the past are condemned to repeat it" – George Santayana. A whimsical and surreal portrait of the human society and history, filled with beauty and absurdity.
YES-PEOPLE – director Gísli Darri Halldórsson (Iceland, 9 min) • One morning an eclectic mix of people face the everyday battle, such as work, school and dish-washing. As the day progresses, their relationships are tested and ultimately their capacity to cope.
---
The program also includes animated shorts selected from the Academy Awards 2021 shortlist:
THE SNAIL AND THE WHALE – directors Max Lang, Daniel Snaddon (UK/Germany, 26 min) • A tiny snail goes on an amazing journey by hitching a ride on the tail of a huge humpback whale. Based on the picture book written by Julia Donaldson and illustrated by Axel Scheffler.
KAPAEMAHU – directors Dean Hamer, Joe Wilson, Hinaleimoana Wong-Kalu (USA, 8 min) • Long ago, four extraordinary beings of dual male and female spirit brought the healing arts to Hawaii and imbued their powers in four giant boulders. The stones still stand on Waikiki Beach, but their true story has been hidden – until now.
TO GERARD – director Taylor Meacham (USA, 7 min) • A sprightly elderly man brightens the day of a little girl through magic.
Live Action Shorts
130 minutes
From 174 total qualifying films, these five received nominations in the Live Action Short Film category.
FEELING THROUGH – director Doug Roland (USA, 19 min) • Tereek, a teen wandering the streets of New York, is desperate for a place to crash when he encounters Artie, a DeafBlind man in need of assistance getting to a bus stop. Out of an awkward meeting between strangers emerges an intimate bond, and a journey that forever changes Tereek.
THE LETTER ROOM – director Elvira Lind (USA, 33 min) • When an empathetic corrections officer gets transferred to the prison's letter room, he soon finds escape in the deeply personal letters written to an inmate on death row. Starring Oscar Isaac and Alia Shawkat.
THE PRESENT – director Farah Nabulsi (Palestine, 25 min) • On his wedding anniversary, Yusef and his young daughter set out in the West Bank to buy his wife a gift. Between soldiers, segregated roads and checkpoints, how easy would it be to go shopping?
TWO DISTANT STRANGERS – directors Travon Free and Martin Desmond Roe (USA, 29 min) • Comic book artist Carter James' repeated attempts to get home to his dog are thwarted by a recurring deadly encounter that forces him to re-live the same awful day over and over again.
WHITE EYE – director Tomer Shushan (Israel, 20 min) • A man finds his stolen bicycle, which now belongs to a stranger. While attempting to retrieve it, he struggles to remain human.